MD/CEO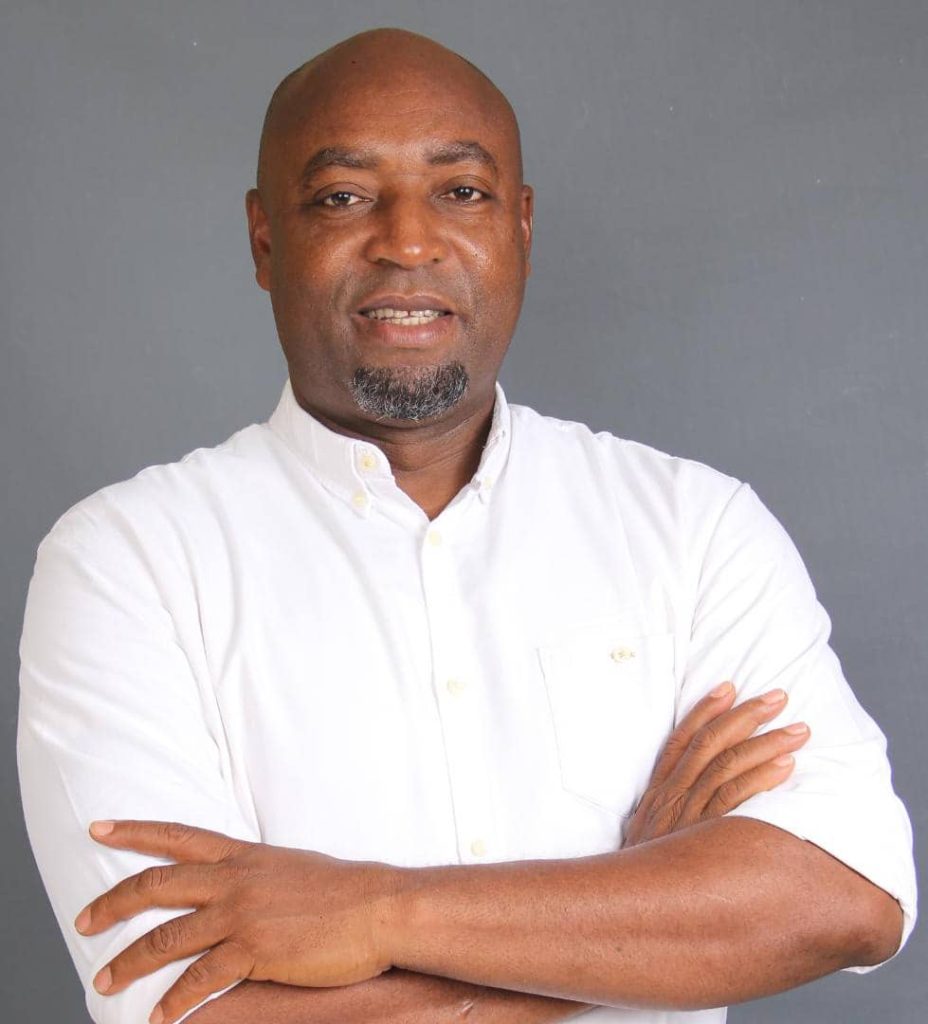 Francis Ostia-Chuks is an entrepreneur with a portfolio of successful businesses in Agriculture, Manufacturing, International trade, Construction and Technology. His business concerns include Mediterranean Vegetable oils Limited; Virtuals LifeSuccess Resources Limited; Virtual Consolidated Limited; Fimaisys Global Services Limited (a subsidiary of Global Servicios Fimaisys, Spain involved in Oil and Gas trading); and have built solid partnerships in European and South American markets.
RapidLink DotCom now transformed to Rapidlink Telekoms Limited was founded by him in 2002 initially to serve the International call-Card market demand at that time but has grown over the years to a global Services Provider especially in the Nigeria Telecommunication sector
Hon. Frank has also an active public service life serving at various time as: the Secretary General of Nigerians in Diaspora Organizations (NIDO) in Spain, Special Assistant to the Governor of Abia State, Nigeria; Deputy Chairman and later the Executive Chairman of Umunneochi Local Government Area of Abia State, Nigeria and later a Senior Special Assistant (Special Duties) to the office of the Chief Whip of the Nigerian Senate.
He holds a Bachelor's Degree in Government and Public Administration from Abia State University; an Advanced European Diploma in Administrative Management from St Charles College in Madrid, Spain; an MBA with specialization in Marketing from Ladoke Akintola University of Technology, Ogbomosho; a Professional Certificate in Public Administration; a Professional Practicing License Certificate with the Certified Institute of Management of Nigeria; and a Doctorate in Public Administration from the Atlas
University in Pennsylvania, USA.
Also member of different Professional bodies in Nigeria and in Diaspora under various categories including, an Associate, the Chartered institute of Local Government and Public Administration of Nigeria; an Affiliate, the British Institute of Administrative Management, UK; a Fellow, the Certified Institute of Management of Nigeria (FCIM); a Fellow, the Nigerian Institute of Independent Marketers (FIIM); and a Fellow, the Institute of Chartered Public Adminiatrators, Wood Center, Antigua.
GENERAL MANAGER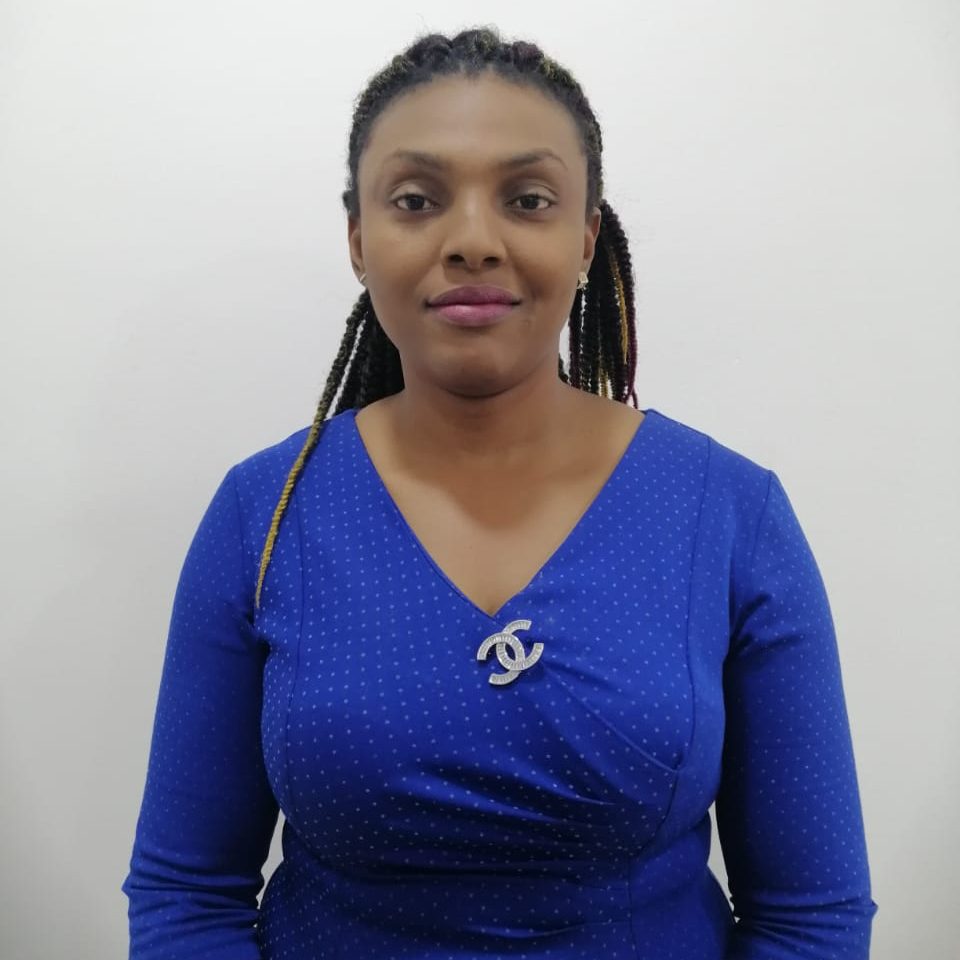 Mrs. Blessing Chukwudi is a dedicated and motivated manager with over a decade of experience, driving sales, productivity, and profitability through innovative strategies in the telecommunications space. As the General Manager, she is responsible for creating and implementing strategies for business growth while managing the company's overall operations.
Blessing started her career as a Sales Executive with IBA Security solutions where she was responsible for the business development and sales of company's security products and solutions (CCTV, perimeter protection, and access control). She served in various capacities at several telecommunication organizations which included MAFAB Communications, where she managed the interconnectivity projects between MNOs (MTN, Airtel, 9Mobile, Globacom), PNLs and CDMAs alike in addition to setting the Standard Operating Procedure for the new Clearinghouse.
Blessing is highly trained in client relationship and strategic account management, with a successful record in customer service, revenue growth and business operations. Her experience included account management on array of telecommunication services (local / international traffic, Voice broadcast, VAS, Data Center and Virtual Server Hosting, and managed services).
Mrs. Chukwudi is a member of the Nigeria Institute of Management, and graduated with a B.Sc in Economics, from Enugu State University of Science and Technology.
TECHNICAL MANAGER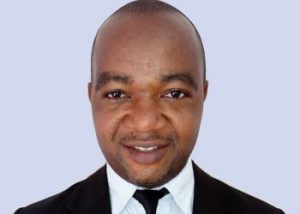 John is an energetic and ambitious person who has developed a mature and responsible approach to any task that he undertakes or situation that he is presented while paying attention to details. He Started his career in a production company as a Mechanical Maintenance Engineer in Ibeto Cement Limited; because of his passion and interest in Information Technology, he moved to the Telecommunication industry and worked with Laplace Technologies limited where he gained competence in radio frequency wireless engineering and transmission engineering.
He later proceeded to Yappingo limited , where he acquired extensive exposure technically to all aspect of voice over internet protocol with experience in CCNA and CCNP networking. The IT environment has developed him to have logical mind with practical approach to problem solving and a drive to see things through to completion.
John is currently the Technical manager in Rapidlink Telekoms Limited
Head of Billing Department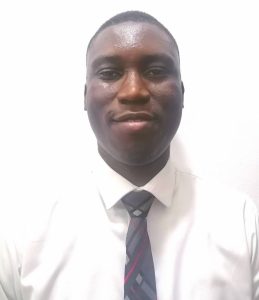 Itaman Julius is an IT professional and Engineer with many years of experience in IT Infrastructure design and Analysis.
He has implemented IT Solutions for Businesses in corporate and public organizations.
He has a Bachelor Degree in Computer Engineering at the University of Benin (B.ENG). Julius is data analyst, a Fellow and Graduate Member of Formazion Business School, Abuja with a Master Degrees in Business Administration from Ahmadu Bello University, Zaria Kaduna.
He started his career at Peace Global Telecommunications Limited as a system and data analyst. He worked in the public sector as a System and IT Engineer at Federal Medical Centre Lokoja, in the deployment of Electronic Health Records Software (EHRs). He worked as a programmer, database administrator, VoIP Billing at Cystus Telecoms where he provided assistance to clients on data transfer, conversations on Billing and VoIP Services. He has also worked on various database applications for Businesses.
Itaman Julius is currently the Head of Billing department at Rapidlink Telekoms Limited.
Head, Finance and Accounts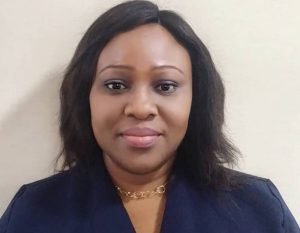 Mrs. Sylvia Onwubuya is an Accounts graduate of University of Nigeria Nsukka, with over 15 years work experience across banking, insurance and pharmaceutical industries.
She had previously worked with United Bank for Africa Plc, Platform Insurance Brokers Ltd, and Altinez Pharmaceuticals Limited.
Sylvia brings onboard her multi-industry experience in organizational structures, performance management, and compliance.